Collecting, updating or even accessing the low voltage grid topological information may be, up until now, a hard executing task to the electricity distribution companies.
In recent years, these grids have turned to active systems due to the ever-evolving environment: clients' connections or shutdowns, new agents integration in the system such as electric vehicles and distributed generation, scheduled grid tasks execution or topology modification driven by faults that must be solved as early as possible.
In the same way, it was only recently that the knowledge and digitalization of low voltage networks became a priority for distribution companies. This has led to databases storing deprecated network information or, in many cases, storing only a partial image of it. This is notably the case as regards the lack of information about the meters' electrical chain in low voltage.

Towards a new concept of distribution networks
Electrical distribution networks are undergoing the most part of the technological evolution that the electrical sector is facing, mainly as a result of the need of accelerating the energy transition.
With the aim of the Smart Grids increasingly in the current calendar of the large distribution companies, and the digitalisation of their assets a long-distance race which is only just beginning, it is easy to identify the great opportunity that this represents to the new innovative electrical solutions that help to boost this transformation.
These solutions must consist not only of hardware systems or sensors, but also of tools capable of incorporating intelligence to them and to use the great amount of data collected by sensors to generate valuable knowledge for the utilities' daily business.
Leveraging the huge amount of data arisen in Low Voltage grid
In this regard, Ingelectus has been working during the last years in projects focused on smart distribution networks and, especially in recent years, working on developing products like InCharta, a tool adapted to the real utilities operation able solve the main question about the low voltage topology: where and how are connected the clients. It particularly:

Resolves the complete meter topology: from an initial set of meters, it identifies the MVLV transformer, low voltage line and phase to which every meter is connected.
Phase consumption distribution for unbalanced three-phase meters.

InCharta architecture has been designed to work stand-alone and synchronised with the distribution companies systems. Thus, it is possible to both periodically update the topology of the network, helping to make it a living system, and also resolve detached identification requests on demand.
This has all been accomplished after several years of studying the problem to understand it in detail and thanks to the application of artificial intelligence techniques like machine learning and neural networks. The technology behind InCharta has been developed within PASTORA, a project funded by FEDER, and it has been validated both in Ingelectus' laboratory and in the Smartcity Málaga, the Living Lab e-Distribucion.


Smart Grids applications starting point
The results returned by InCharta are not only suitable for locating loads in the network but also generates a key valuable knowledge for Smart Grids applications. Among all of them, it must be outlined the following:


A proper meter identification in Low Voltage is essential to define accurate models used in State Estimation.
Once loads are well located, making use of sensor measurements and grid state estimation, it is possible to calculate energy balances correctly.
InCharta is committed to speed up, energy recovering tasks and electric fraud minimization.
InCharta, one of the applications of Ingrid platform developed by Ingelectus
Additionally, InCharta plays a part in the Ingrid platform, an application suite designed to optimize operation, planning and maintenance of the distribution network. Apart from InCharta, Ingrid platform includes many other applications focused on monitoring and analysing HV, MV and LV networks.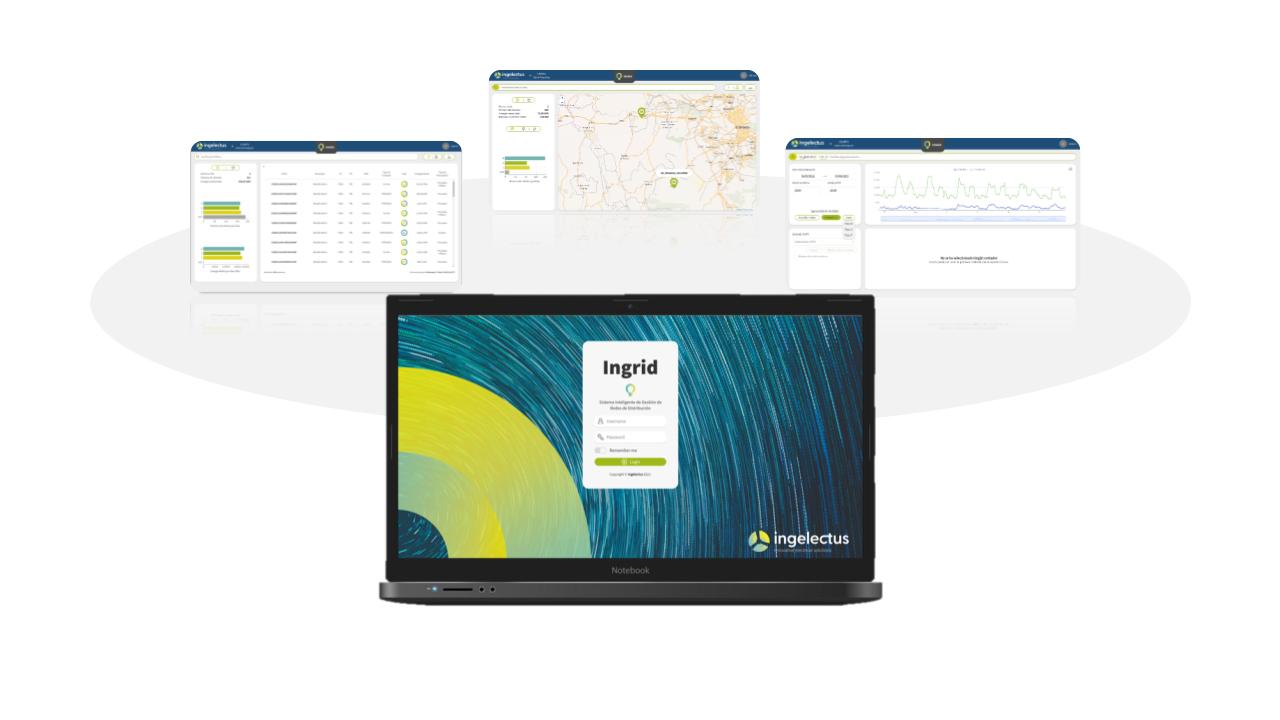 Finally, in Ingelectus we are completely convinced that the digitalization of the network goes beyond the mere installation of sensors in network assets, and that the only way to achieve it is to work together with distribution companies, putting disruptive applications such as InCharta or Ingrid platform in their service.