2021 has been the stage to unveil a renewed image that aims to position itself and continue to make the company known in the electricity sector.
After a period of great growth of the company, and that still continues today, it is committed to a new identity. The aim is to transmit, from a more modern approach, the essence of its values: knowledge, passion and innovation.
Ingelectus was born with the aim of providing innovative electrical solutions to the sector to help the energy transition: the challenge of our century.
Its projects and services are focused on the integration of renewable energies, hence the main colours of the new brand and the logo in the shape of a wind turbine in movement. This can also be interpreted as a sun. The new logo is intended to represent the dynamism of the company: adaptation to change, continuous training and the search for new challenges in the sector.
In recent years, Ingelectus has been particularly committed to the development of new products and the improvement of existing ones. With the change of brand comes also the opportunity to give greater diffusion to its products and the possibility of approaching potential customers.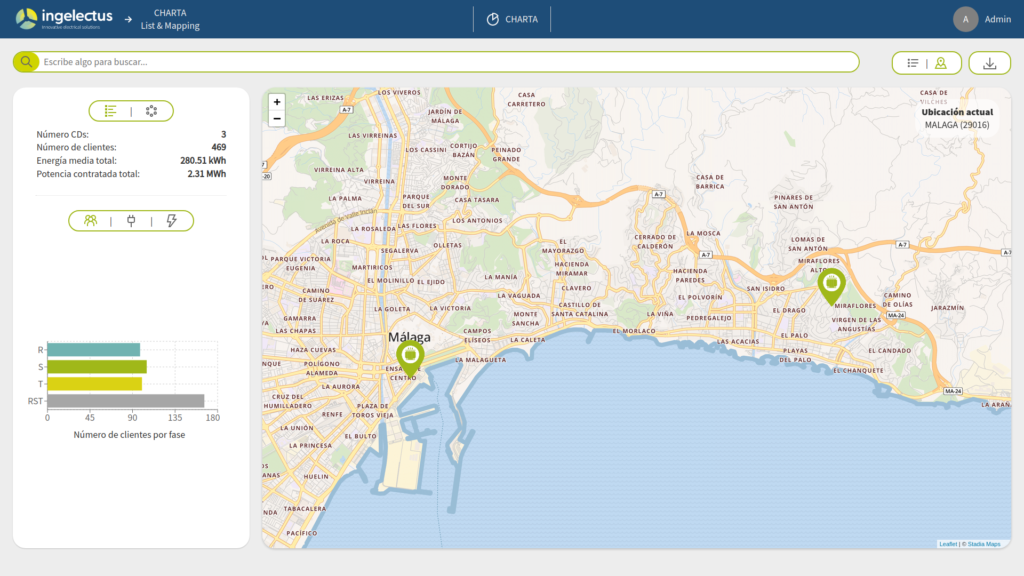 With the new image also comes new positioning in social networks with the presence in LinkedIn to continue sharing activities and projects of interest to the sector. This, together with the contents of the blog, will help to create a link between the solutions the company develops and the society they are aimed at.
This change has been received with great enthusiasm by the staff of Ingelectus and by the community of professors of the Department of Electrical Engineering of the University of Seville who created the company in 2012. In the words of Daniel Morales Wagner, the CEO of the company:
"This new identity perfectly reflects our idea of company"