Ingelectus PPC (InPPC) consolidates its capacity for the control of capacitor banks in Spain, becoming one of the few control systems that have certification in the Spanish market to cover this plant configuration widely spread in the renewable energy sector.
The certification extends the current services of Ingelectus, which already has extensive experience in the management of facilities that require a coordination of heterogeneous devices, such as photovoltaic converters from multiple manufacturers, STATCOM systems or energy storage systems (BESS).  
Capacitor bank management is a highly relevant function for reactive power compensation to ensure compliance with the requirements imposed by the system operator. However, to date, the control systems used in renewable energy plants mostly lacked this certified capability. With this step, the Ingelectus PPC is positioned as one of the most comprehensive systems ready to improve the reactive power capabilities of renewable plants through capacitor banks and ensure compliance with the grid code, both at the level of DigSilent mathematical models and during actual operation in the facilities.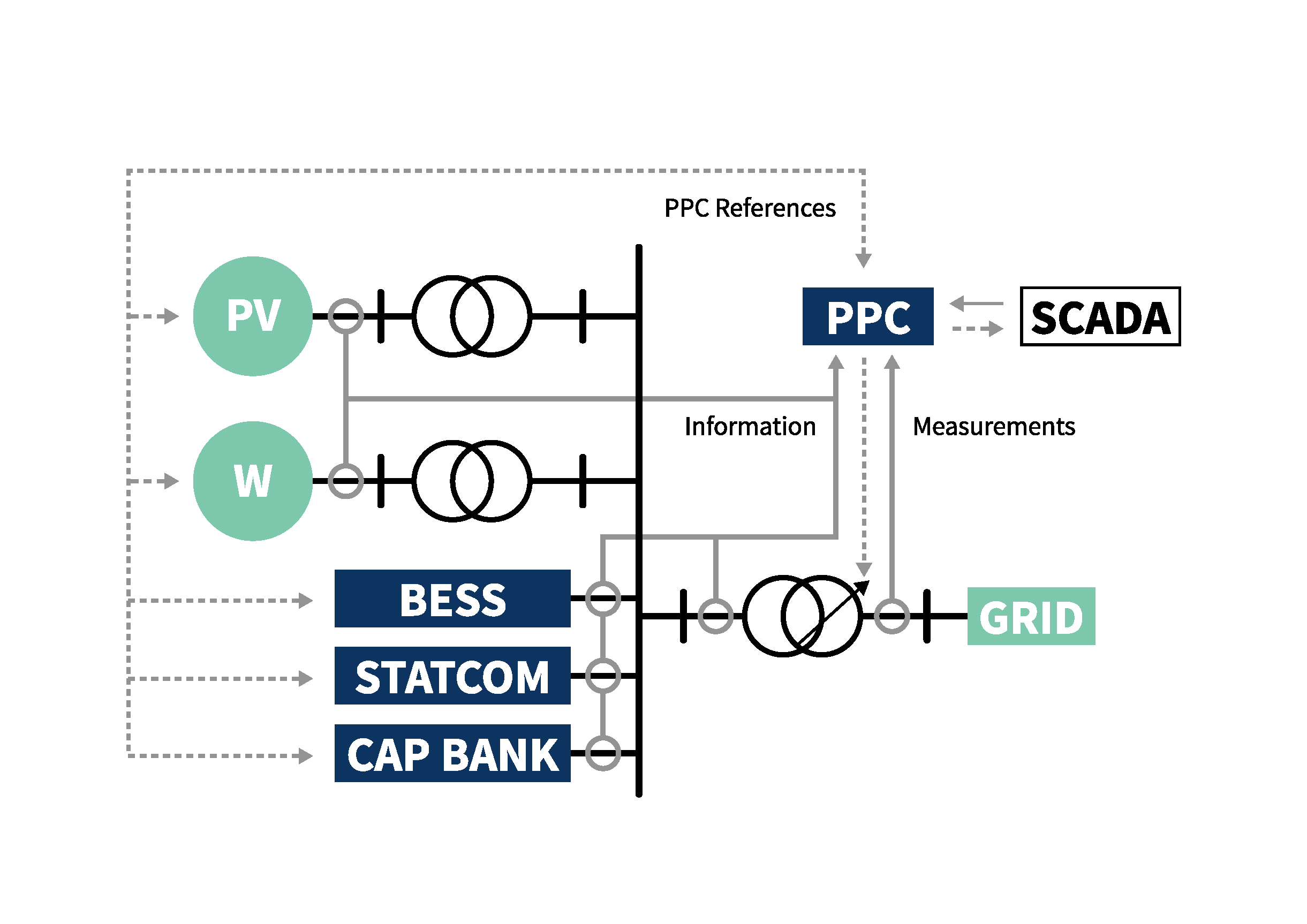 InPPC: evolution for a changing industry
It is worth noting that Ingelectus' PPC has been implemented in a variety of plants using PV inverters from different manufacturers, as well as in hybrid PV/wind or hybrid installations with energy storage systems. In addition, the product is constantly being developed and updated, keeping up to date with the relevant industry regulations and being able to obtain product certification with ease thanks to designs that meet all regulatory requirements.
Since its implementation in 2017, Ingelectus PPC has managed to monitor more than 3 GW of installed capacity in plants distributed in Spain, USA, Mexico, Canada and Chile. In this way, InPPC stands out for its flexibility and adaptability to changing market dynamics and customer needs.