In Ingelectus, we have developed a static tap changer based on power electronics for medium and low voltage transformers in distribution networks.
SmarTap works on dry and oil-filled MV/LV distribution transformers. It is based on power electronics: no moving (mechanical) power components, almost no maintenance and phase-independent control.
This innovative technology will allow networks to operate independently for each of the phases and with immediate response time.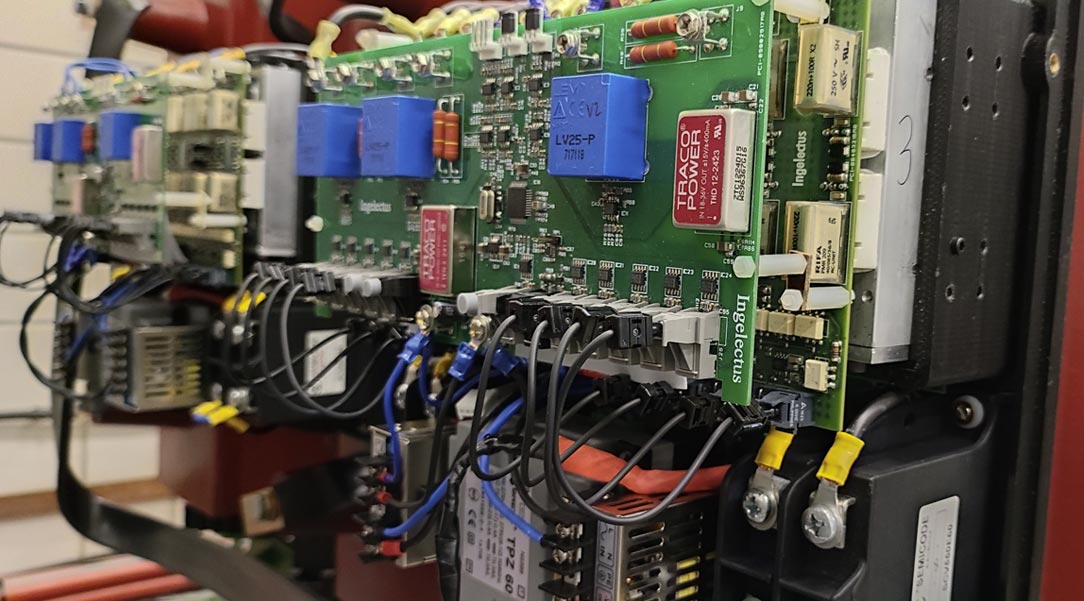 With the development of this technology, we provide a response to problems related to voltage variations that appear in LV distribution networks, with the incorporation of renewable generation and electric vehicles. Smartap makes grid operation more flexible by providing a regulated LV voltage regardless of the existing load, improving the quality of service offered to the end user.
Smartap technology, protected under patent ES2734601B2, has the following advantages over tap changers for distribution transformers based on electromechanical devices:
Use in dry and oil-bath transformers.
Tap-changing time of less than 20 milliseconds
Unlimited number of switching operations
No moving parts
Virtually maintenance-free
Electronic device that does not deteriorate the quality of supply (does not introduce harmonics)
Independent control per phase